So you all know that I am crafting more and more these days. I made myself a matching hat and scarf which I am really pleased with. I decided to try hobo mittens because my hands are always cold in gloves, but sometimes I need my fingers. Hobo mittens are fingerless gloves with a mitten top that can be folded down. I made them to match my hat & scarf, and I am mostly pleased with the results.
Here it is open, please ignore all the ends I could not quite weave in.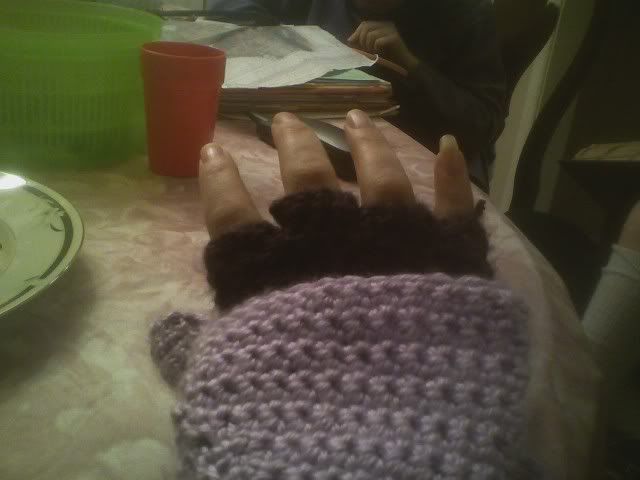 Here it is closed.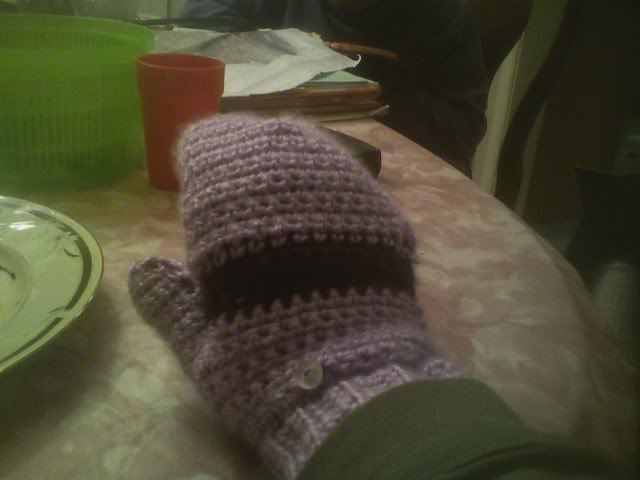 What to y'all think?